My Team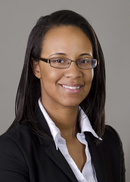 Ashley J King
Director of Operations
Office 804-346-5466

Ashley King is approaching her sixth year helping clients through the financial planning and insurance process. Her mission as the Director of Operations is to make the process as quick, efficient, and painless as possible for the client. Ashley's attention to detail, strong work ethic, ability to communicate efficiently with clients, and top of the line customer service has been crucial in ensuring client satisfaction. Ashley graduated from VCU with a degree in Communications, and is licensed in Life and Health as well as in Long-Term Care. Ashley values people both at work and at home. She spends most of her free time with family and friends. Ashley can always be counted on to give the best movie recommendations- she loves movies. She is also a talented cook and enjoys outdoor activities.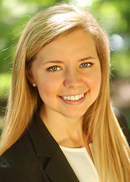 Katie Christine Goolsby
Director of Marketing
Office 804-346-5466

Katie Goolsby enjoys learning about others and how to help them best meet their goals. Whether it's accurately depicting someone on social media, reaching out to others to learn how the team can best help them get to where they'd like to be, or capturing the mission of a non-profit to maximize their planned giving, Katie sees Marketing as an important tool- essential to helping others achieve financial stability in many realms. Katie recently earned her degree in Economics from the University of Virginia. Katie has a wealth of leadership experience, from managing tutoring programs, to mentoring younger students, to leading multiple Bible studies. A recent newlywed, Katie has been loving married life. She particularly enjoys exploring new places with her husband, spending time with friends and family, exercising, and cooking.